Collect
Build your collection of highly detailed Plastic Miniatures.

Read
Immerse Yourself in Warhammer fiction with Black Library Published stories.
Build and Paint
Assemble and add some color.
Play
Use your miniatures to battle against friends, family, and like-minded hobbyist.
We have a good selection in store.
We can special order any current model.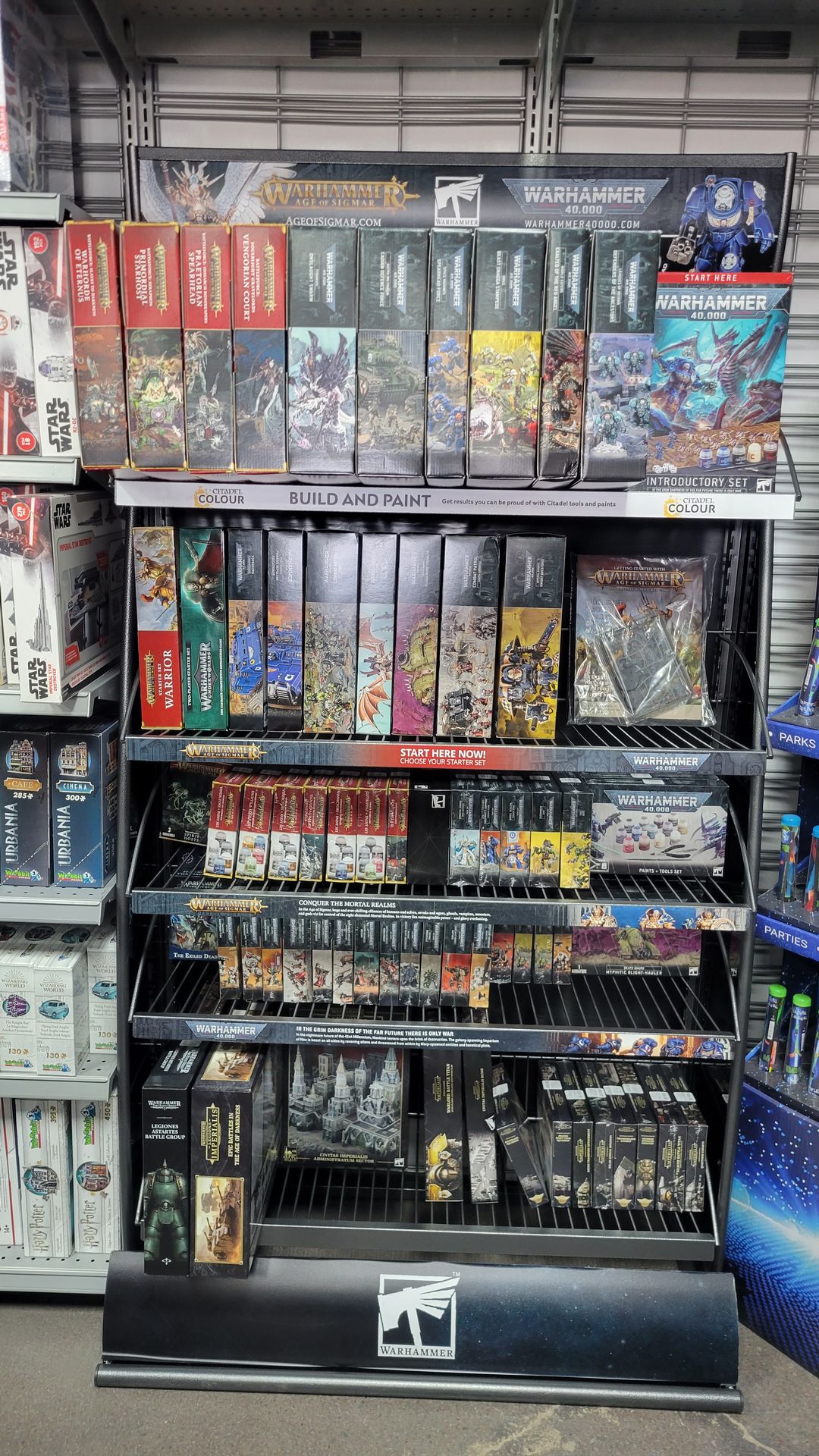 We have the rack,
still waiting on all the paint!!!